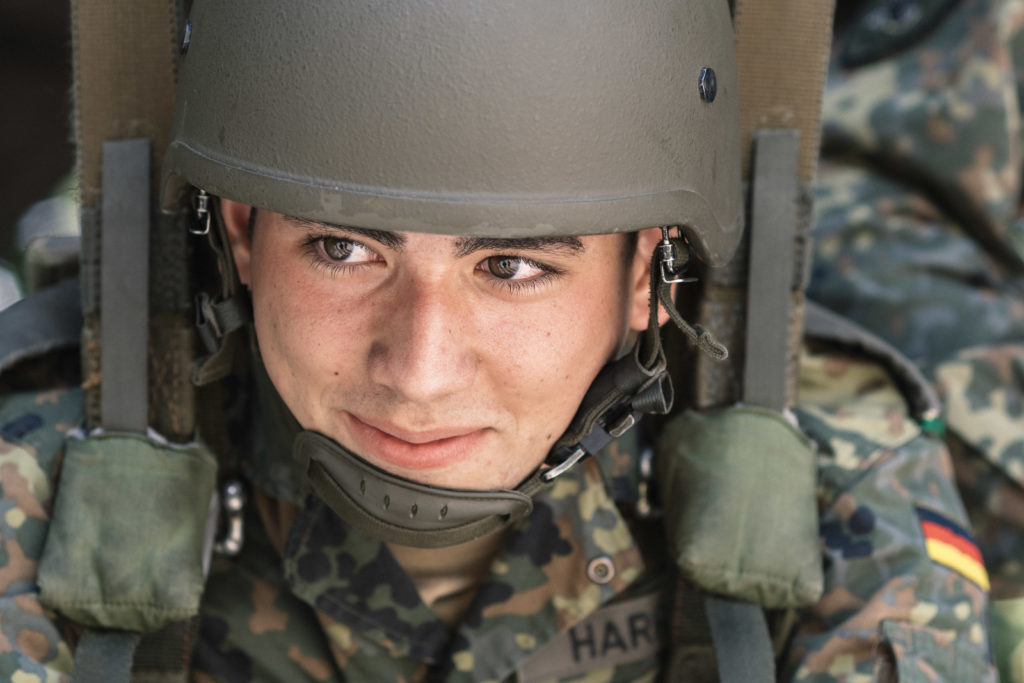 The Bundeswehr is the first major government institution in Germany to introduce social media guidelines and encourages all employees (soldiers + civilian staff) to provide authentic insights into their everyday lives. In this way, the Bundeswehr can expand its social media presence even further and build an immense organic reach.
And you also engage and proudly present their profession on social networks! Several thousand comrades are already active online, and each one provides insights into everyday service that could not be more authentic and approachable for outsiders.

(Excerpt from the Guidelines)
In this way, each participating Bundeswehr member becomes an ambassador and multiplier for his or her employer and contributes to the Bundeswehr building greater visibility and providing society with (digital) insights into its everyday life. For many outsiders, the work of the Bundeswehr, which often represents a kind of "black box" for many people, can thus possibly provide a new image and enlighten.
Feel free to use hashtags like #FederalArmy, #FederalArmyCareer or #SocialMediaDivision when posting to their personal profiles. They help other engaged members of the armed forces find your posts, interact with you through likes or comments, and facilitate networking in the process. Be there and show yourself and your professional life, link other members.

(Excerpt from the Guidelines)
Turning employees into "influencers" or "corporate influencers" and promoting their reach has been a trend in communications at large corporations(see also) around the world for several years now. Whereas in many cases it is usually individuals, often from corporate communications, who are selected and built up, the Bundeswehr, on the other hand, relies on the social media-savvy "masses" of soldiers who are already active on social networks anyway (or want to become active) and report on their everyday lives to their followers. Of course, some of the followers are also comrades, which means that there is always the danger of "swimming in one's own soup", but the interaction and the resulting organic reach also reach people who have not yet had any (direct) contact with the Bundeswehr.
The social media guidelines encourage you to post diligently, but of course you can't do it completely without rules. And so the guidelines specify the situations from which images and videos may be shared publicly – and when not. The #SocialMediaDivision could become one of the biggest "corporate influencer" projects in social media ever and sustainably increase the presence and reach of the Bundeswehr.
More about the guidelines: www.BundeswehrSocialMedia.de
—
Daniel Goihl | Managing Director TACSY GmbH